ANGIAN WATER FISHERIES – 23/2/21
Following the Prime minister's 'road map' announcement yesterday, we can confirm that we are going to open Rutland, Grafham, Pitsford and Ravensthorpe waters for Fly fishing for Trout from bank and boat from the 1st of April. Boat fishing will be for either single anglers or two anglers, but not three anglers sharing until further notice.Based on the 'road map' the fishing lodges will be unable to open until April the 12th at the earliest, so all boats booked between the 1st of April and the 11th of April will need to be pre-paid at the point of booking, the same as how we operated for much of last season. However as we are currently busy in the process of renewing our 2020 customer's season tickets, we are currently suspending taking any bookings for boats between these dates as we would like to complete the process of renewing our season ticket holders first, we estimate this process will be completed by March the 14th. If you are a 2020 season ticket holder and have not been contacted yet, please be patient.Therefore we will open the phone lines on all waters for April 1st-11th bookings from Monday the 15th of March and we will take full payment at the point of booking for any boats booked between these dates. Any existing boats booked in for these dates will be honoured and the customer will be contacted for payment from the 15th of March. In the meantime, if you would like to book a boat beyond April the 11th please email fishing@anglianwater.co.uk. Once the phonelines are open please ring the lodge direct you wish to book the boat at, with the exception of Ravensthorpe, their boats will need to be booked through Pitsford fishing lodge until the water opens on the 1st of April.*As there is some flexibility within the roadmap, if the shop opening is delayed we may have to re-evaluate some of these dates*Anyone who was not a 2020 season ticket holder, but would like to purchase a season ticket, or has questions about purchasing one please email the retail manager at natkins2@Anglianwater.co.ukWe are hoping you are looking forwards to the start of what should be a fantastic season, tight lines.
ANGLING TRUST – Response to PMs announcement – 22/2/21
NEWS:

Covid-19 Roadmap Out Of Lockdown: What it means for angling

22 February 2021The Angling Trust has responded to today's government announcement on the easing of lockdown restrictions in England saying:

"Although it's positive that the government have accepted the case that outdoor activities such as angling should be first to fully open up it looks like no real change for us until March 29th when restrictions are lifted and outdoor sports can resume. The Stay Home message and travel restrictions remain in place until then with the exception of a provision for outdoor recreation as well as exercise. Since angling has been deemed 'permissible exercise' throughout lockdown this is unlikely to affect us.

"We will know more when the regulations and DCMS guidance are published in the coming days and will update everybody if anything changes. Having a clear date at least means that anglers, clubs and fisheries can plan for the forthcoming season with more certainty and we can all look forward to once again being able to fish our favourite waters in a manner of our choosing,"

Currently anglers are restricted to fishing locally once a day, as a form of exercise, with one other person and no organised gatherings or competitions. Most other sports remain prohibited. The Angling Trust submitted a case to government for the early and full resumption of all forms of angling including night fishing and competitions. These will now be possible from March 29th.

The Angling Trust submission can be found HERE

Jamie Cook, Angling Trust CEO said:
"Whilst many anglers would have liked to have to seen angling fully opened up earlier we have to accept that the timing was always a matter for government acting on public health advice. Our job was to set out how our sport can be conducted safely and why we should be in the first tranche to resume without travel restrictions and with both competition and night fishing back in place. This all looks set to happen on March 29th and it's good to see a widespread acceptance that healthy outdoor activities such as angling will be the first to return to some form of normality."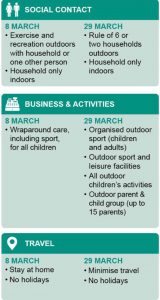 2021 COMPETITION SCHEDULE
18th of April, Bruce Richardson Trophy – Pitsford
16th of May, Ashley Cooper Trophy – Eyebrook
6th of June, Jim Collins Trophy – Grafham
20st of June, Julian Davies Pairs Trophy – Pitsford
8th of August, Social event – Rutland
19th of September, Ian Pow Trophy – Draycote
3rd of October, Fur and Feather Shield – Pitsford
17th of October, Bob Church Trophy – Ravensthorpe

MNTFA is one of the oldest fly fishing clubs in the country having started in 1952 to improve trout fishing for local people. Our thriving club helps anglers of all experience levels catch more fish and enjo the great sport of fly fishing.

We are fortunate to have some excellent trout fishing facilities throughout Northans. We have competitions and fun/social fishing days every season; monthly new member and improver sessions during Spring, Summer and Autumn; weekly social gatherings in a Northampton pub; and a Winter Programme with recognised guest speakers.

To read about our early history CLICK HERE.